MISSION
MISSION
Good Neighbors Building Great Neighborhoods
Since 1984, locally owned Marrick Homes has built over 4,000 homes, developed over $200 million in commercial real estate, and donated over $2.5 million in in-kind and cash contributions to benefit the Southern Maryland community. As an award-winning homebuilder, we provide our homeowners with a superior quality product, at an excellent value, along with exemplary service and a total commitment to customer satisfaction.

We are proud of the homes and communities we have built in Southern Maryland. Our roots here are deep. Over the years, our goal has remained unchanged: to have every one of our homeowners feel that same level of pride in their homes and our communities as we do. Your home will be designed, customized, and constructed to meet your wants and needs, as well as live up to our exacting standards. After all, when it comes to your dream, there's no such thing as a minor detail. Whatever your vision of the good life, Marrick Homes is committed to helping you realize it.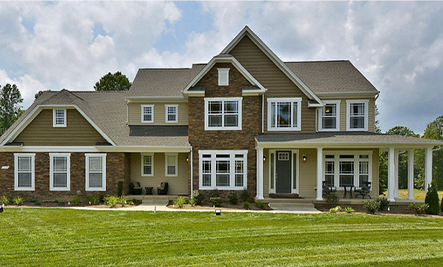 ---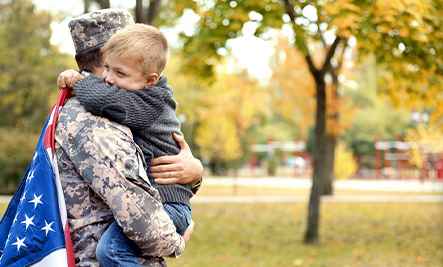 Philanthropy
At Marrick, we're committed to giving back. Since inception, we have donated over $2.5 million in in-kind and cash contributions to benefit the community throughout the Southern Maryland region. As a local business, we are dedicated to building exceptional neighborhoods that continue to grow each year.
---
OUR AWARDS
We work hard to build exceptional homes and communities throughout Southern Maryland. And we're always proud when we're recognized for the quality work we do. Below are just some of the awards we've won in recent years. Marrick Homes was recently recognized by the College of Southern Maryland for our continued support and total donations of over $250,000.00!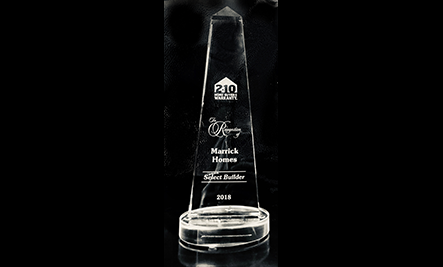 January 1, 2019
Select Builder awarded to Marrick Homes in the 2018 Annual Builder Achievement Awards Program by 2-10 Home Buyers Warranty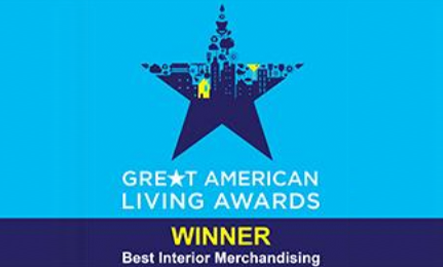 October 18, 2016
Marrick Homes Wins Best Interior Merchandising at 2016 Great American Living Awards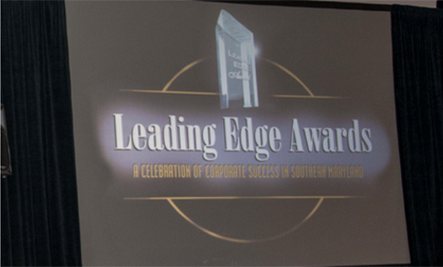 June 17, 2014
2014 Leading Edge Award: Marrick Properties, Calvert County Business of the Year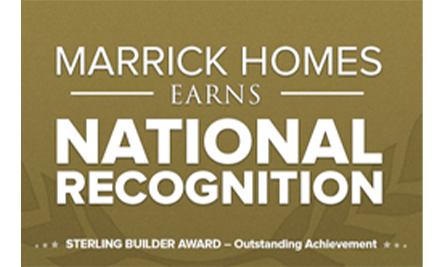 Marrick Earns National Recognition!
Marrick Homes of Prince Frederick has been named a Sterling Builder by 2-10 Home Buyers Warranty for its outstanding achievement in customer satisfaction and exceptional construction.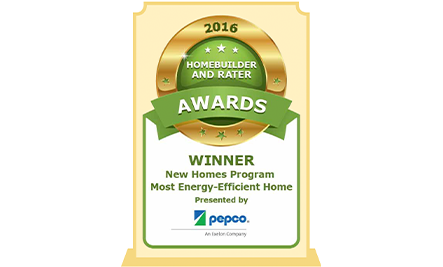 Most Energy Efficient
Marrick Homes Awarded Most Energy-Efficient Home Award at 2016 ENERGY STAR® New Homes Awards & 2016 Homebuilder & Rater Awards by Pepco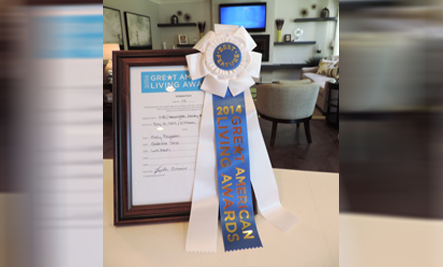 2014 Great American Living Awards
Kensington Model - Marley Run Community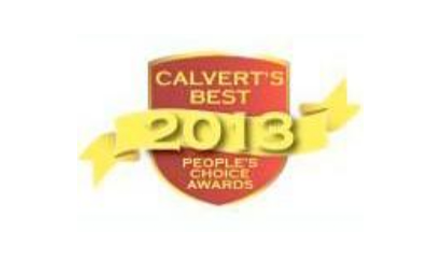 Calvert's Best 2013 People's Choice Awards!
1st Place, Best Customer Service Representative, Field
Skip Bowen
PROS Award for Excellence as a Customer Service Representative, Field
Skip Bowen
PROS Award for Excellence as a Project Manager
Tommy Oursler
PROS Award for Excellence as a Superintendant
Carl Oursler, Kevin Nash
Best NEW home builder
Calvert County
Calvert County BEST 2013:
Best Building Contractor
Calvert County BEST 2009:
Best New Home Builder
MAX 2013 – Best Interior Merchandising – Single Family Detached - $500,000 - $599,999
Marley Run – Kensington
MAX 2012 – Best Interior Merchandising – Single Family Detached - $700,000 - $799,999
Beacon Hill – Dunleigh
MAX 2010 – Outstanding Model Transfer
Ben Oaks – The Augusta