Marrick Gives Back
Marrick Gives Back
At Marrick, we're committed to giving back. Since inception, we have donated over $2.5 million in in-kind and cash contributions to benefit the community throughout the Southern Maryland region. As a local business, we are dedicated to building exceptional neighborhoods that continue to grow each year.

---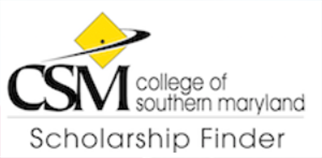 The Marrick Homes CSM Foundation Golf Classic Scholarship was established in 2001 by Marrick Homes in support of student-athletes who are enrolled full-time. The Marrick Properties, Inc. Endowed Scholarship was established in 2004 by Marrick Properties, Inc. in support of students enrolled in the trades programs.
https://csmd.academicworks.com/donors/marrick

Marrick Properties donates welding equipment to help trade students perfect their skills.
https://www.csmd.edu/news/2020/10/marrick-properties-donates-welding-equipment-to-help-trade-students-perfect-their-skills.html

The Golf Classic at Swan Point Country Club


Marrick Homes supports The Golf Classic at Swan Point Country Club as the Grand Sponsor for the 21st consecutive year, which has raised more than $1.2 million since its inception, directly impacting CSM's ability to improve its educational offerings and students' experiences.
https://smnewsnet.com/archives/509600/csm-foundation-golf-classic-returns-for-31st-year-raises-more-than-86000-for-student-success/

Calvert County Linda L. Kelley Animal Shelter
Marrick Homes has been a Cystic Fibrosis Foundation Bronze Level Sponsor!
Marrick Homes Honored by the college of Southern Maryland Foundation as a Generous Donor Receives the Opportunity to Name a Space in the Center for Trades and Energy, Recognized Now as the "Carpentry Lab"
Additional Civic Project Contributions
Dunkirk Fire Department – Relocated and built the new building.
Prince Frederick Public Library – Donated the property for the new location.
North Beach Boys and Girls Club – Major sponsor in support of the program.
Calvert County Sheriff's Department Gun Range – Furnished infrared camera.
Edward T. Hall Aquatic Center – Developed the property.
Marley Run Ball Fields – Donated and developed the land.
Jesus the Devine Word Catholic Church – Donated the land.
Burnett-Calvert Hospice House – Chaired the construction committee and raised 1.2 Million.
Calvert Marine Museum – Constructed and installed "On Watch Memorial".